Most people believe that oil and the state of Texas go hand-in-hand but when it comes to oil field jobs in Texas, does the same stand true? The answer is yes, especially in the southern region. In fact, because of the Eagle Ford shale, word is spreading like wildfire that talented oil field workers of various levels are needed and quickly. Today, Dimmit County has become a hot spot for oil field workers whereas just a few years ago, it ranked at number 19 on the list of US poorest counties.
Challenges in Hiring
During the low period, only a few oil fields were being drilled without much success but when drilling started in Eagle Ford, a massive 400-mile stretch that goes to Webb County from east Texas, everything changed. The amount of oil field jobs in Texas specific to this southern part of the state has created openings for literally thousands of jobs. Because drilling is being done full speed, there are simply not enough qualified workers for what is needed.
In addition to having a hard time getting enough workers onboard, another problem has risen regarding oil field jobs in Texas associated with Eagle Ford drilling. Before someone can be hired to work in the oil field, they must pass mandatory drug testing but with a shortage of employees available to administer these tests, processing drillers and other oil industry workers has slowed way down. Another challenge is that with top veterans being pulled from field offices, the Texas Railroad Commission who regulates the oil field industry is also shorthanded. As far as possibilities for oil field jobs in Texas, not only are actual field workers needed but also office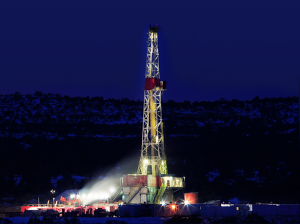 type employees. After all, to handle the added workload that comes with an increase in people who perform the dirty work such as drillers, roundabouts, and tool pushers is the need for more office personnel.
Along with the growing number of office jobs available to support workers in the field, there is just as great a need for managers and supervisors. In other words, on all levels, the number of filled and available jobs has increased dramatically in connection with oil field jobs in Texas.
Future Opportunities
To understand the future of oil field jobs in Texas, it helps to understand just how far things have come in just a few years. For instance, one year prior, approximately 6,800 full-time jobs were generated. With this, more than $310 million was paid out in the form of salaries, as well as benefits. Just as the variety of job openings is vast for oil field work, as the number of workers increases for different counties in the state of Texas where oil is being drilled, other job opportunities are created. As an example, to accommodate the growing population, hotels, restaurants, retail shops, and other retailers and wholesalers have had to ramp up personnel. Because of the additional needed staff to support the growing number of oil field jobs in Texas, it has been estimated that more than 12,500 additional jobs have been created, resulting in salaries being paid to the tune of $512 million.
While this is all very exciting, it is important for people interested in oil field jobs but also supporting roles to understand this incredible growth is just starting. According to experts, the prediction is that 5,000 new oil wells will be drilled and the Eagle Ford alone will account for 68,000 full-time jobs within the next nine years. That means that directly related to the oil industry in Texas, economic output per year will be an estimated $21.5 billion. The bottom line – for Texas revenue, by 2020 approximately $1.2 billion will be added. Although oil field jobs in Texas connected with Eagle Ford is already substantial, experts also predict growth and stability will continue for another three decades!
Veterans of the oil field industry stand in awe of what is currently happening in Texas with some seeing some similarities of this rush to what the industry experienced during the 1940s and 1950s. However, comparing drilling after World War II to drilling occurring now, there is simply nothing as impressive.
 Summary of Texas Drilling
Keep in mind that Eagle Ford shale is just one area in Texas being explored but this alone is creating a place in history textbooks. In looking at just how astounding this particular opportunity for oil field jobs in Texas is, many hardcore experts believe the potential for this to be the one most important economic development in the state of Texas is very real.
Currently, drilling associated with Eagle Ford covers over six million acres. With that, ultimately having 30,000 wells being drilled simultaneous is possible. If that were to come to fruition, these wells could yield 10 billion barrels of oil, which would be a realistic number. Considering that in just one year the amount of oil being extracted from shale has multiplied tenfold, it is exciting to see just how far this particular endeavor will go and what other ventures will be developed in the near future.
For anyone interested in working in the oil industry, without doubt heading to Texas would open many exciting career opportunities. Because drilling oil requires entry to executive level employees and everything in between, there is something for everyone. In addition to enjoying job stability for a long time to come, salaries are highly competitive when it comes to oil field jobs in Texas on any level.
For more information of Oil Field Jobs, view: