One of the many states that have enjoyed tremendous success with oil production is North Dakota. Success has reached such heights that thousands upon thousands of jobs have been filled with more opening. Along with current yield being extremely high, it is expected that over the next 20, possibly 30 years, this same level or higher will be seen. This means there will be a steady flow of work opportunities to handle a variety of jobs.
For instance, there is always need specific to  North Dakota Oil Field Trucking jobs, which will be discussed in greater detail below. While some jobs in the oil industry are highly specialized, meaning unique education and/or training is required to be hired, there are also a number of entry level or non-skilled jobs available. Therefore, someone interested in the oil industry should not be discouraged from pursuing a career just because of a lack of education or training.
Supporting the Economy
While to some people it might not seem as if North Dakota oil field trucking jobs offer that much value, the truth is without trusted and safe drivers, the entire industry would fold. Drivers are key players in building and sustaining a solid economy. To show just how substantial these workers are to the oil industry, within a one-month period, it takes 800 semi-truck loads to move the drilling rig and associated materials for workers to drill for oil for each site.
Breaking that down, this means that to set up an oil rig, keep it up during operation, and tear it down when done, a semi-truck load would be providing something to a rig every hour for 45 weeks straight. Now, currently 112 drilling rigs are in operation in North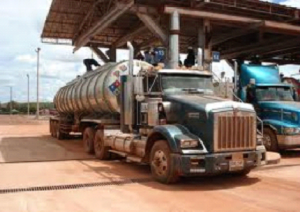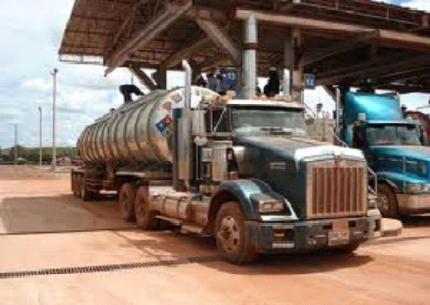 Dakota although the number will rise in the next few days to 124 drilling rigs. Keep in mind that these rigs are located only in the western region of the state.
When looking at the numbers, it is easy to see why North Dakota oil field trucking jobs are so critical. Of course, as more and more rigs are erected for drilling, demand for workers of this type will only increase. Many experts believe it will be near impossible to keep enough qualified truckers on the payroll to keep up with the volume of work that lies ahead.
Drilling Sites
There are now several productive drilling sites in the state of North Dakota, with teams of experts scouring the land for future sites where oil rigs could be constructed. One in particular called the Bakken formation has a long history. Initially, this formation was connected to a well located approximately 300 feet outside the Bakken's kitchen window. While drilling was archaic early on, some 2,000 wells have been drilled on this one formation.
One of the newer wells on the Bakken formation is known as Three Forks, a site proving to be highly successful. In looking at oil yield for this one formation along, today approximately four billion recoverable barrels have been produced with an estimated value of $500 billion.
Obviously, it takes qualified workers to include North Dakota oil field trucking jobs to get wells set up to drill but as each site begins showing success, more jobs of varying types are needed for operation. Because of this, running out of jobs is simply not a possibility for many years to come.
Thanks to modern technology, reaching and exceeding goals in the oil industry is possible. As stated, North Dakota oil field trucking jobs are at the forefront of the venture, moving equipment around to various well sites so other workers can get rigs erected and drilling equipment set up for operation. Throughout the time oil is being drilled, truck drivers are still in high demand, taking supplies and equipment from one site to another as needed.
Then at the conclusion of drilling and a part of shutting the operation down, North Dakota oil field trucking jobs still play a critical role. It is the work of these dedicated employees and many others that this state in particular has enjoyed the fruits of labor. With this industry, every employee is like a piece of a puzzle that when everyone comes together and focuses on the job at hand, great things happen.
Obviously, everything truck drivers haul is extremely heavy and worth a tremendous amount of money so oil companies look for people who have the appropriate credentials to include a CDL license. Someone with years of driving experience and even knowledge of the oil field industry would likely be given some degree of special consideration when it comes time to hire.
Here are some articles regarding oil rig jobs: